Christian Counselor Training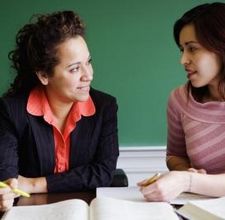 Vocational ministers frequently give care to others. This seminar is based on Agape Therapy, an approach that is both biblically and psychologically sound, and promotes renewal, healing, wholeness and growth in the care receiver.
Concepts, principles, integration and methodology are presented from the perspective of God's agape love. Other aspects covered are self-care of the Christian counselor and life-skills on how to deal with burnout, grief, unhealthy stress, depression and others.
The Agape Care counseling model is based on the healing power of God's love. Agape Care Counseling is biblically based and psychologically valid.

We are offering this seminar in two parts. Part 1 will cover the philosophy of Agape Care Counseling and will be March 6-7, 2017. Part 2 will include agape lifestyle training and life skills and will be March 8-9, 2017. We recommend participating in both parts for the most value, but parts 1 and 2 do stand alone.
Click here to register for Part 1.
Click here to register for Part 2.
Click here to register for both Parts 1 & 2.